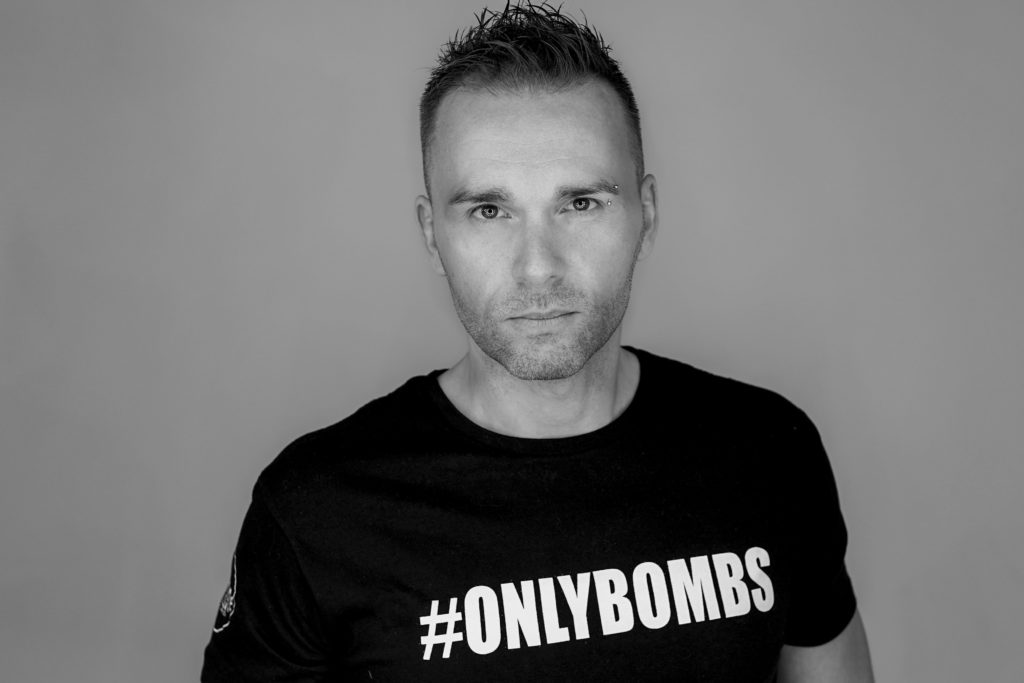 T78
T78 a.k.a Manuele Tessarollo is an Italian producer with an intensive background in the music industry. This can be heard by his unique approach to Techno, combined with outstanding production quality and his energetic on stage performances, which made him rise rapidly into the scene.
In January 2020, T78 had 10 tracks flying around in the Beatport Techno top 100, claiming the #1 spot with 'Hardcore' which was released on Filth on Acid. This wasn't an exception as the entire 2019 his releases had high entries in the techno charts, staying and re-entering regularly, which made him overall #10 of bestselling Techno artist for Beatport that year!
His singles aren't just being supported by DJ's like Carl Cox, Pan Pot, Ritchie Hawtin, Amelie Lens and many more -millions of fans around the world like to stream his music too! With average listeners of 450.000+ each month on Spotify and tracks like 'Megator', 'Acid Lick' or his remix for Christian Cambas 'The Outsiders', that have reached over 2 or even 3 millions streams, it's easy to understand why he is familiar guest in editorial Spotify playlists like Techno Bunker.
His skills are not limited to producing. He is also a highly skilled DJ, his sets are always an exciting spectacle as he perfectly connects with the crowd while delivering his own productions. T78 is a perfect example how to create an amazing vibe for a good "mood party".
T78 has raised the bar yet again for 2020 with his own label Autektone. In just three years the label managed to be #23 best selling Techno Label at Beatport and even #3 in the Hard Techno list. He wants to take a new yet revived approach to electronic dance music as a DJ and producer. He recently quoted "We receive so many outstanding productions each day, that me and the Autektone Team decided to do more releases, with quality Techno music from the respected names and new kids pulling the wagon for a new generation! I want to create a label that embraces the spirit of electronic dance music from the late 90's. An era in which music wasn't pigeon-holed constantly and DJ's were versatile and eclectic. And so far we did goooooood!" In 2020 Autektone will provide you with even more outstanding releases by: A*S*Y*S, Robpm, Nusha, Raito and more exciting, promising and established names in the world of Techno…
For those who want to keep up to date about which's tracks are doing it for T78 check out his weekly podcast; -Autektone, the planet's voice-
Tune in and find out which bomb is ticking in the mind of T78.